Mr. Kamal Asif is a Management Consultant by profession and an Educator by heart. He has written a very popular book on Career. Mr. Asif has travelled more than 37 countries for work and has experience spanning 20 years and several MNCs. He is currently based in Dubai.
Mr. Tajdaar Aman is an IT graduate and MBA in marketing. He has almost 15 years of business development, marketing and management experience in various sectors such as IT, Finance and Education. His rich experience in MNCs makes him an authority on various functions of business. He is involved with Skill Development sector for last 6 years and is lead trainer at SimplifyCareer.  … KNOW MORE
Ms. Priyanka Raj has Masters degree in Psychology and is currently pursuing her doctorate. She has about 2 years of work experience with leading Career Counselling and Consulting company as a Psychologist helping students to choose better career and groom themselves for future. She has also taught Psychology at Magadh Mahila College, Patna University.
Dr. Priyendu Suman is a dentist by profession with a Business Management degree from S.P. Jain, Mumbai. He is the lead resource for Personality Development Training and Motivational Speaker for Dainik Jagran. Dr. Suman has helped thousands of students across Bihar to groom themselves and achieve success.
Ms. Rajalaxmi Prakash is currently an officer at SBI. She holds a MBA degree in HR. She worked in corporate sector as a Human Resource Manager and was involved in recruitment function for the companies that she worked for. She loves to help people achieve their dreams and in free time she engages herself in counselling youngsters.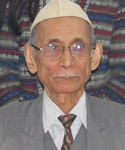 Mr. J. P. Mishra |  Retd. Chief Manager – PNB, Ex-IBPS Panelist, Poet, Author, Treasurer – Bihar Sahitya Sammelan | Despite his old age, Mr. Mishra is full of life and very active person. He regularly participates in various literary event and has published several books of poems. He loves to mentor young generation in hope of a better future India.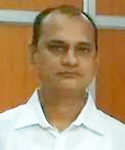 Mr. Sarsij Singh | BA, MA, MBA (Finance & Banking) | 15 yrs | He has worked at mid-senior level managerial positions with India's top finance sector companies such as Religare, Future Generali and SBI Life. He has acquired many coveted certifications such as III Licentiate, NSDL-Depository, NISM-Currency, IRDAI-Insurance etc., which makes him an expert in financial products.
Mr. Ajay Kumar Singh is the founder member of Sandhan / Abhyaas Classes and one of the prominent names in Bihar for English Language Coaching for Competitive Exams. Ajay Sir has rich experience of more than 25 years in the Banking Recruitment Exam Coaching sector.