Basic DOs and DON'Ts of an Interview (IBPS / RRB / Bank PO)
The word interview makes a shivering sensation in our body, and it's natural because our career is at stake. I had faced two interviews before I qualified for IBPS RRB PO 2016 (Bihar) in my third attempt. Let me be frank with you, it's not that difficult because I had scored more than 70% in each of these interviews, it was my written marks that held me back every time before I cracked the IBPS RRB by scoring 85% in the interview alone.
One should take care of some basics while going for an interview. The interviewer keeps a check on every small detail of the interviewee. The fundamentals of an interview remain the same in any interview, be it a job (public sector / private sector) or admission to a college/university.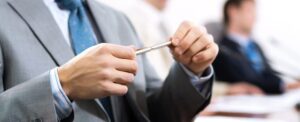 Here are some tips that can help you in your interviews.
DOs OF AN INTERVIEW
You should be confident and alert
You should be properly / appropriately dressed up
When deciding what to wear you should wear something simple and formal
You should carry all the necessary documents
You should be on time at the interview venue
You should always have a pleasant smile on your face
Prepare and give a proper introduction to yourself. The most common question in an interview is "Tell me about yourself"
You should have proper knowledge about the company and the position that you have applied
You should know about your strength's and weakness thoroughly, with incidents from real life to substantiate them
You should have clarity of thoughts
Show your enthusiasm for the position and the company
DON'Ts OF AN INTERVIEW
Keep aside all your tensions. Don't stress out
Do not dress too casually or carry an untidy look
You should not make any kind of unfavourable remarks on the past and present employers
Do not sit like a statue. You should make yourself comfortable
Start a small conversation with the employer on any kind of general topic. It will add to your evaluation.
Try not to give simple answers like 'Yes' or 'No'. Come up with some explanation to support your answer
Avoid smoking on the interview day
You should not start talking about the salary, rewards and holidays unless your interviewee discusses it with you
In the end, I would like to share my personal experience that the interviewers are humans like us and have gone through the stage that we are currently in. Do not be unnecessarily intimidated by them. During the interview, you can build a friendly rapport with them. You should be confident and believe in yourself. Follow these simple tips and I can assure you that success will follow you.
All the Best!
(The writer is an ex-student of SimplifyCareer and for privacy, reasons want to keep her name anonymous)